---
i nostri Zwergschnauzer
our Zwergschnauzers
Amor di Schnauzer Piperita Patty
"Lamų"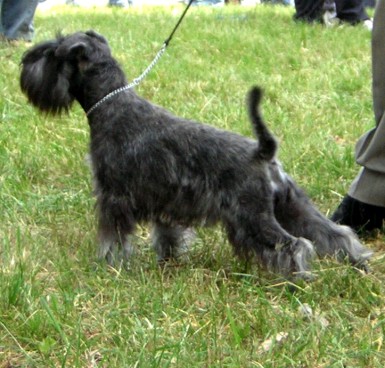 17.09.2005
da / out of
Ch. Wonderfull Aplause x Russkiy Assorti'c Yaroslavna
---
Lamų č il primo e sino ad ora l'unico Schnauzer nano in Italia ad essere stato abilitato come Pet Partner in Attivita' e Terapie Assistite con l'Animale ( pių comunemente conosciute con il termine di pet therapy). E' stata inserita direttamente nell'area "complessa" che le da l'abilitazione a lavorare con bambini, anziani e disabili anche in situazioni di gruppo e in ambienti caotici. Prima dell'interruzione estiva Lamu' ha lavorato con bambini disabili, scuole materne, centri
residenziali per anziani e centri socio educativi con adulti disabili.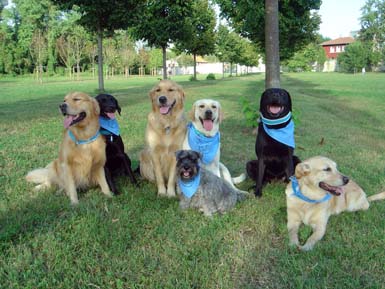 Lamų has obtained the certification at international level, to be employed in the complex area of Pet Therapy.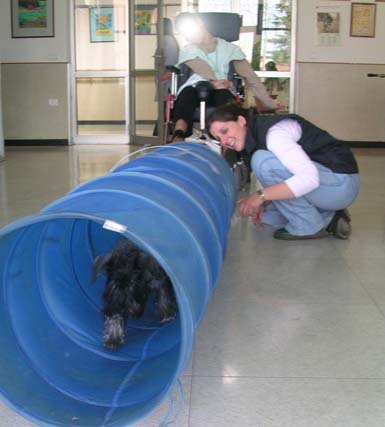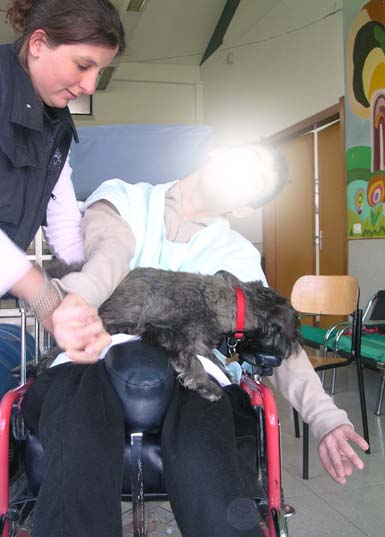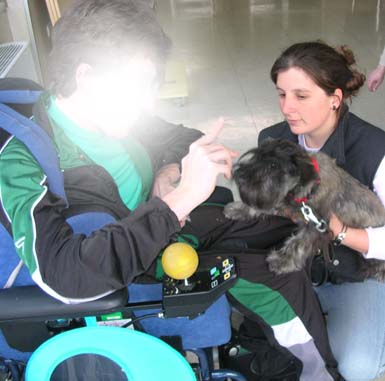 Lamų 12 mesi con Anna / Lamų, 12 months, with Anna
PEDIGREE
padre/sire
CH. SAHIB VOM SAUPARK
CH. NICHI EXPLOIT
CH. CAPELLA'S ENCHANTRESS OF NICHI
CH. APLAUSE
CH. FLASH VOM SAUPARK
CH. MIRJA VOM SAUPARK
CH. LEXI VOM SAUPARK
CH. WONDERFULL APLAUSE
CH. SOLE BAYE'S JOHN HENRY
CH. CHIPIRRUSQUIS CAPITAN FURILO
CHIPIRRUSQUIS BABILONIA
CH. GILLEGAARD GO FOR IT
PEACEMAKER'S GUNFIRE
GILLEGAARD BERYL
KANIX HIGHFLYER
madre/dam
CH. ESCORIAL DUTCH EMIGRANT V BABORGA
CH. EZUST GRANIT NICK
FORUM KALOKAGATHIA BORSO
CH. SASVARI ARGENTO
CH. SIEGER V.D HANENSTAD
CH. TUTTY FRUTTY VH PAWENLAND
JAOURTY DUSTY V.D,'N OPASSER
RUSSKIY ASSORTI'C YAROSLAVNA
CORLEONE DE LA VILLA Y CORTE
CH. IBERO DE LA VILLA Y CORTE
AZUCAR-NEGRA DE LA VILLA Y CORTE
CH. RUSSKIY ASSORTI'C ALLARIA
VISION'S SQUARE FIGHTER
CH. ASSORTI'C VIRTA
JUNITA DE GRIZ
---